WHIPPED CREAM, BULLFIGHTS, JAMES BOND, TIJUANA TAXIS & OTHER DELIGHTS: A TASTE OF HERB ALPERT
WHIPPED CREAM, BULLFIGHTS, JAMES BOND, TIJUANA TAXIS & OTHER DELIGHTS: A TASTE OF HERB ALPERT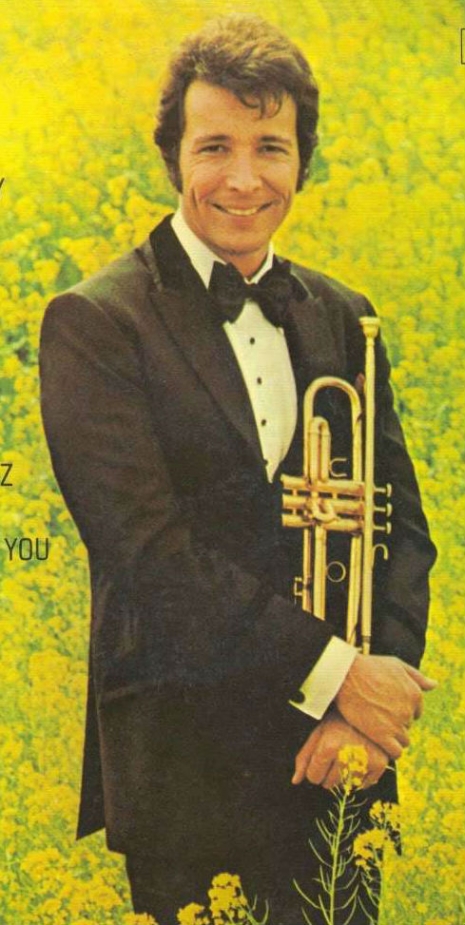 When I was young, copies of Herb Alpert & the Tijuana Brass's chart-topping album Whipped Cream & Other Delights could be found nearly everywhere you looked. In record stores, in every garage sale, and most probably in your father's record collection. Maybe you noticed this too? It was a hard one to to miss!
Suave and good-looking, the dapper and charismatic trumpet player provided the perfect soundtrack to the archetypal bullfight poster-clad swinging bachelor pad of the 1960s—not to mention a James Bond movie. If your parents went to Vegas, they might've come back with a tale of seeing a fiery set by the Tijuana Brass.
Even if Herb Alpert was pretty cool, he was still your dad's generation's idea of "cool" (or perhaps your grandfather's by this point). His songs were played during The Dating Game and Alpert frequently appeared on the most staid and middle-of-the-road TV variety shows. Not unfairly he is considered somewhat of a "show biz" performer of the "easy listening" variety, but he produced some of the most iconic and pleasing pieces of instrumental pop music of the 1960s, at times outselling even the Beatles and shifting some 70 million albums.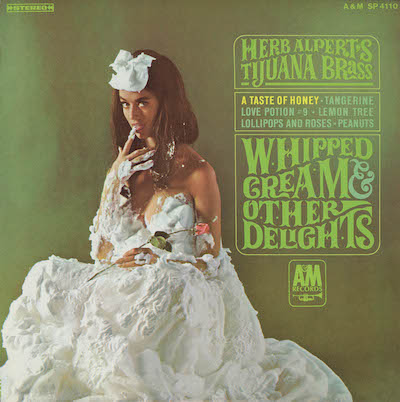 Best of all? He co-owned the record label (Alpert is the "A" in A&M Records, the "M" is his business partner, Jerry Moss). Your father's idea of cool, perhaps, but the motherfucker was a gangsta businessman, too, raking in millions selling crate-loads of Carpenters, Cat Stevens, Sting, Janet Jackson, Supertramp and Peter Frampton albums.
But divorced of any of that, the very fine music of Herb Alpert stands the test of time admirably. He was—and still is—a truly great American musician and arranger. Sample the pleasures of his recording of Gato Barbieri's theme from Last Tango in Paris now, won't you?
That song is the bomb, is it not? And such an improvement over the original.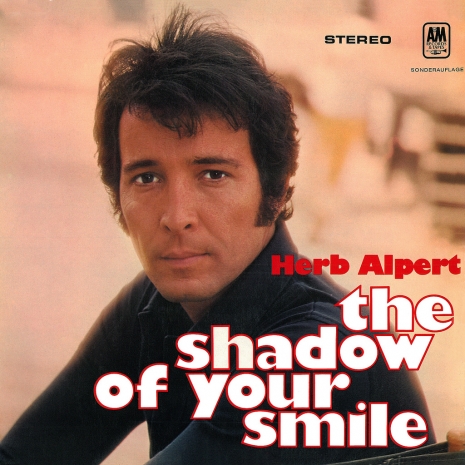 This month, an ambitious schedule of CD and record reissues of some 25 Herb Alpert albums begins, with Human Nature an album of all new material due at month's end.
Here's a sampling of some of the best Herb Alpert clips I could find on YouTube. He was known to be an innovator in the creation of "promo videos" as you will see.
The opening credits to the 1967 James Bond spoof 'Casino Royale.' The theme tune was performed by Herb Alpert and the Tijuana Brass and written by Burt Bacharach. The original vinyl longplayer of the 'Casino Royale' soundtrack has long been considered one of the most desirable of record collecting trophies, with a mint condition record fetching top dollar. Helpful hint: If you find yourself in a stereo store testing new equipment or speakers, this is the perfect test song and should be brought along with you. If Alpert's trumpet sounds harsh and screechy, then move on. When you find the right components his horn will sound like smoove butta. The wrong gear (or combination of gear) and your ears will bleed.
"Whipped Cream" is one of Herb Alpert's best known songs, used for years on TV's 'The Dating Game' along with his "Spanish Flea" and "Tijuana Taxi" (both which you can hear in the next clip). In this innovative early music video, Alpert is seen at his A&M Records compound on La Brea Avenue in Hollywood—once the site of Charlie Chaplin's movie studio—along with a small army of tightly choreographed little tramps. Note how very few edits you can count.
'Herb Alpert and the Tijuana Brass Double Feature,' the Oscar-winning short by famed husband and wife animation team Faith and John Hubley. This is highly enjoyable and needs to be posted on the internet in higher quality, stat.
Super cool music video for Alpert's hot version of "A Taste of Honey."
The absolute quintessence of Herb Alpert & the Tijuana Brass is on display in this performance Alpert's first hit, 1962's "The Lonely Bull."
Herb Alpert sings his gorgeous, classic rendition of Burt Bacharach's "This Guy's in Love with You"
"Spanish Flea"
A live "Casino Royale" and "Never on a Sunday" medley
1967 BBC special.