HERB ALPERT SCHOOL OF MUSIC ARTISTS CONTRIBUTE TO MULTIPLE GRAMMY-NOMINATED PROJECTS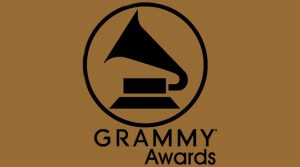 Jazz, classical, world music, and composition faculty and staff at The UCLA Herb Alpert School of Music are among a talented pool of artists who contributed to projects recognized by the Recording Academy with 2017 GRAMMY nominations. Our namesake and patron, Herb Alpert, also hit a major milestone: he received his tenth GRAMMY nod this year for Human Nature, nominated for Best Contemporary Instrumental Album.
UCLA Lecturer Raynor Carroll (percussion), Adjunct Professor Doug Masek (saxophone), and UCLA Lecturer John Steinmetz (bassoon) performed with the LA Phil on Zappa: 200 Motels – The Suites, Frank Zappa's 1971 masterwork recorded on October 23, 2013 during an acclaimed, one-night-only, sold-out orchestral performance at Walt Disney Hall. Conducted by Esa-Pekka Salonen and produced by Frank Filipetti and Gail Zappa, the live recording is Nominated for Best Classical Compendium. Portions of the score were premiered by the Los Angeles Philharmonic with Zubin Mehta conducting in May 1970 at UCLA. Zappa originally wrote the work to accompany his 200 Motels feature film.
Also nominated in the Best Classical Compendium category is Gernot Wolfgang's Passing Through, which includes a work originally commissioned and premiered by Professor Mark Carlson's Pacific Serenades ensemble on their 2013 season. Carlson, who teaches theory and composition, recently learned that Wolfgang included the commissioned string quartet, "String Theory," on the recording.
In the world of jazz, UCLA Lecturer Justo Almario (jazz performance and saxophone) is a member of conductor and arranger John Beasley's MONK'estra big band project, which captures the spirit of Thelonious Monk. Almario is one of at least 15 musicians appearing on MONK'estra, Vol. 1, nominated in the Best Large Jazz Ensemble Album category.
Daniel Seeff, West Coast Director, The Thelonious Monk Institute, features prominently on Anderson Paak's Malibu, nominated in the Best Urban Contemporary Album category. Seeff is credited as the co-writer on "Your Prime" and on "Heart Don't Stand a Chance," the latter of which also features his musicianship on bass and guitar.
UCLA master tabla player and Adjunct Associate Professor Abhiman Kaushal is a guest player on Los Angeles-based band White Sun's album, White Sun II, nominated for Best New Age Album. The band is known for its pioneering interpretations of yogic mantras, and its work has been included in health and wellness programs to help students deal with stress.
Joshua Guerrero, who attended the voice program and participated in several UCLA Opera productions, performed on the Ghosts of Versailles (Corigliano), conducted by James Conlon and nominated for Best Opera Recording.
And finally, we are delighted to congratulate our namesake and patron, nine-time GRAMMY Award-winner Herb Alpert on his tenth nomination for Human Nature, his second album nomination in three years. It features five new original compositions and Alpert's signature re-imagining of classics like Michael Jackson's "Human Nature," Burt Bacharach's "Alfie" and "Don't Go Breaking My Heart," and Bacharach and Elvis Costello's "Look Up Again."
The GRAMMY Awards will air live on CBS on Sunday, Feb. 12 at 8 p.m.