Herb Alpert ready to share new 'World' with fans!
CESAREO GARASA: Herb Alpert ready to share new 'World' with fans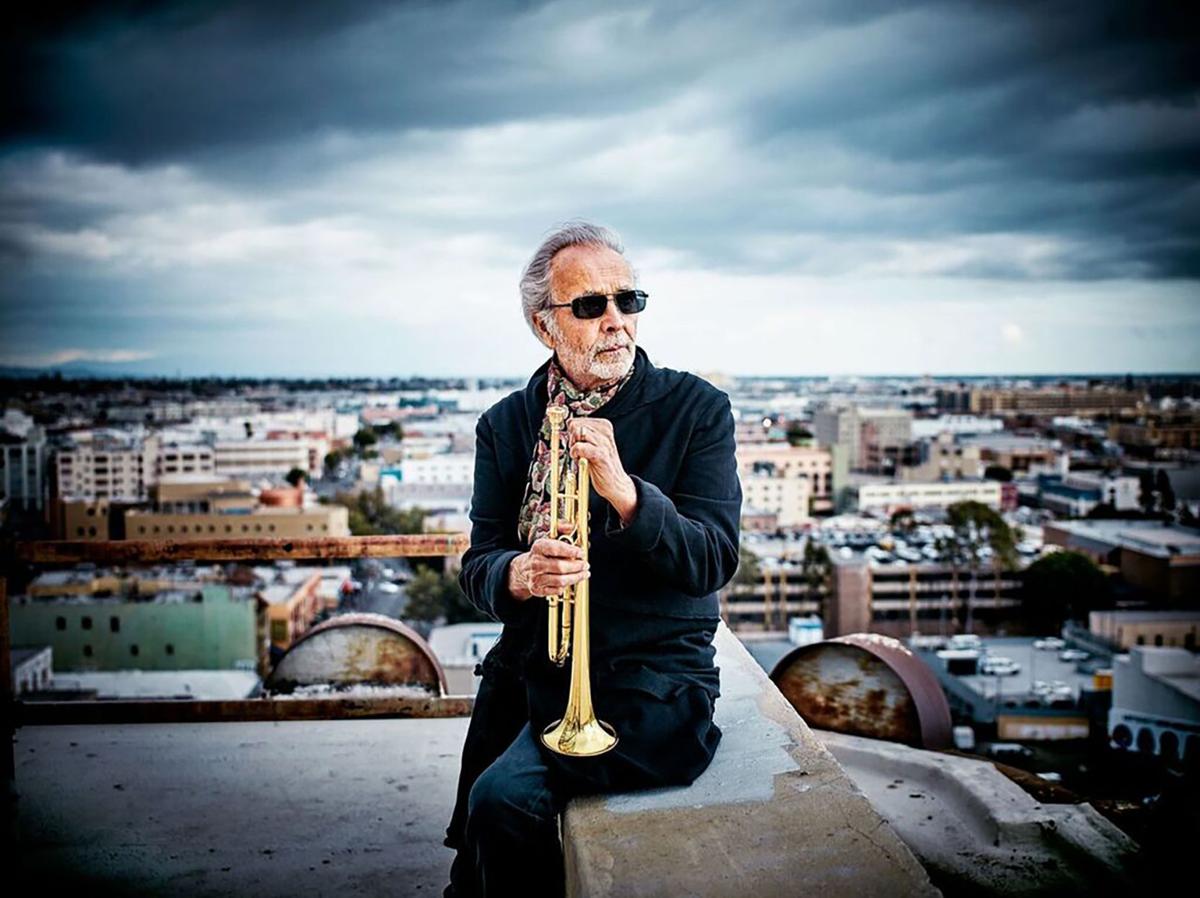 Musical icon Herb Alpert will perform with his wife, Lani Hall, at the BC Outdoor Theater on May 24.
Herb Alpert has worn many hats over his successful — almost charmed — six-decade career. Going over the list of his accomplishments as both a musician and philanthropist reads like a laundry list of greatness. He's one of those rare artists with whom output and success are intimately intertwined. He has a particular knack for knowing what works and what doesn't, refining a sense of personal, artistic and professional alchemy.
"I'm not an intellectual about this stuff, that's why I think I've been successful: I just go for the feel," Alpert said from a phone interview from Malibu.
"I think art — whether you're a painter, sculptor, actor, poet, whatever it is, musician — is all about feel. It has nothing to do with anything else: It's all about feel, and feel is personal. It's subjective. But that's the game."
"That's why we like Billie Holiday, that's why we like Coltrane, if you can get onto that vibe, or Miles Davis. Those people have that feel, that thing that comes across and touches you. You don't have to think about it. But if you think too hard about it you'll miss it."
During the interview, he shared he stays in shape musically by practicing every day, then proceeded to play a flowing melody over the phone using the trumpet he had with him.
"I practice every day not because I have to but because I love it," he said. "I've been doing it since I was 7 so it's part of me. I like it. You never get to where you're going as a musician. It's always something to work on. Dizzy Gillespie was a friend of mine. Dizzy used to say, 'The closer I get, the farther it looks.'"
His concert, presented by World Records, at the Bakersfield College Outdoor Theater on May 24 will be just as spontaneous and improvisational.
"People will love this concert. I guarantee it," Alpert said of the show he will perform with Lani Hall, his wife of 44 years. "It's real. You'll feel the honesty we put out there. I'm not doing it for the glory, I'm not doing it to keep my name in lights. I'm doing it because it's a passion of mine and people pick up on that."
Expect his hits, like 1979's "Rise" (which was later sampled on the 1997 rap song "Hypnotize" by The Notorious B.I.G.) and a medley of his hits with Herb Alpert & the Tijuana Brass. You might not know "A Taste of Honey" or "Spanish Flea" by name but, chances are, you've heard them, and if you've ever shopped for vinyl at thrift shops I can almost guarantee that you've seen his 1966 album "Whipped Cream & Other Delights." With its sultry cover image of a girl in front of a lime green background covered in a mountain of whipped cream, its pretty hard to forget.
But the 83-year-old Alpert is also promoting his newest release: his version of Louis Armstrong's perfect song "What a Wonderful World." Alpert's intention was never to cover the song in a traditional way. He wanted to reimagine it as a personal statement for hope in what can sometimes feels like a hopeless world.
The song starts off with a spoken word introduction of Alpert recounting a real-life dialogue between Armstrong and some young people who ask him — I'm paraphrasing here — "What's so wonderful about the world, with all the pain and suffering going on?" The song answers the question with both Armstrong's own words and a colorful musical tapestry; using different instruments — and even musical styles — playing the main melody to represent different parts of the world. It's sweetly sad, a bit sentimental and burning with a sense of optimistic pragmatism.
During the end of the song's accompanying video, certain words pop up on screen: " Be Kind," "Be Involved," and finally, "Vote."
"There's a lot of stuff we could be doing that could be worthwhile to humanity," Alpert said, "and I think we're trashing our country with some frustrating things that are happening on a daily basis. And I'm not a Democrat or a Republican, I'm an independent voter. I think everyone has the same ticket to this thing called life and if there's a chance to reach to help others, I think we should be doing that."
But the show's secret weapon is Hall whose own artistic and professional output is exemplary. She was the lead singer in Sergio Mendes & Brasil '66 and on their breakthrough hit 1966 single "Mas Que Nada," produced by Alpert. In a bit of turnabout, Hall produced Alpert's 2013 album "Steppin' Out." and won a Grammy Award for it.
"My wife is a world-class singer," Alpert said. "She'll make you cry, she's so authentic and honest with a God-given voice."
Add "great husband" to the list.
World Records presents Herb Alpert and Lani Hall, 8-10 p.m. May 24 at Bakersfield College Outdoor Theater, 1801 Panorama Drive; Tickets are $40- $60 and can be bought at World Records, 2815 F St. 325-1982 or shopworldrecords.com.
Banton returns for Bakersfield fans
Ever since his work with English Beat in the early 1980s and the release of his 1987 album "Never Give In," Pato Banton's musical output has been nonstop. The Birmingham, England, native will perform at B Ryder's Friday as part of his "Love is the Greatest" tour, which is also the name of one of two releases he released in January on Bob Marley's Tuff Gong Records.
The other release is a three CD box set titled "The Words of Rastafari." A passion project seven years in the making where Banton narrates the words and speeches of Haile Selassie I, the leading spiritual figure in Rastafari, over the reimagined music of Bob Marley.
"It's music that I recreated with Antoinette (Rootsdawtah), my partner, my keyboard player and my wife," Banton said. "We recreated the riddims (instrumental music) in a more laid-back, kind of jazzy vibe so it's really relaxing and you can hear the words clearly."
What is it about Bakersfield that brings Banton back? A frequent performer here, Banton has a special affection for the area. After his shows, he would make the effort to personally meet with audience members and really try to make a connection with the sometimes-fickle audience. I personally met him years ago and even played a game of pool with him. Beware: He's pretty good.
"Bakersfield, for me," Banton said, "was a really hard nut to crack, you know? It took me at least two years to really see the people start coming out and appreciating the show."
"It's a crowd that you really have to show them that you've got talent. You can't just try and just do a show and walk away. You really have to give them your heart, and they can tell, you know? I've made a lot of friends out there and I really love the people out there … so it's a really good vibe."
Pato Banton & the Now Generation with Vanity Avenue, Ill Tiempo and DJ Flex, 8 p.m. Friday, B Ryder's Bar, 7401 White Lane; $15 pre-sale. Tickets for the 21-and-over show are available at B Ryder's and Highway 99 Collective, 19456 Colombo St. Suite H; 397-7304