Herb Alpert promises a show that's 'transparent, of the moment and honest'
Herb Alpert promises a show that's 'transparent, of the moment and honest'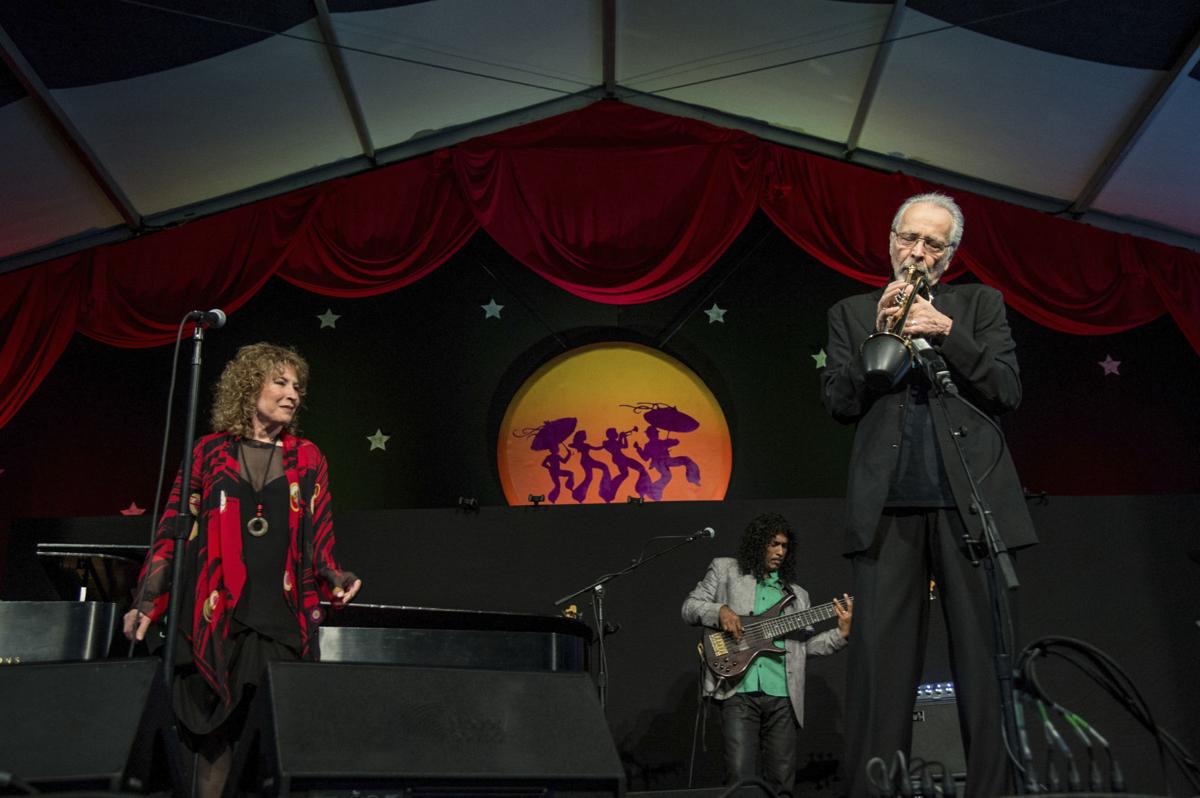 Jazz great Herb Alpert is putting a new spin on his classic act, Herb Alpert & the Tijuana Brass.
The Grammy-winning trumpeter is working on "Herb Alpert Reimagines Tijuana Brass," an album that updates the music of Tijuana Brass. The 1960s-era band released albums such as "Whipped Cream and Other Delights" (1965), "Going Places" (1965) and "The Lonely Bull" (1962) and songs including "Whipped Cream," "Spanish Flea," "Tijuana Taxi" and "Lollipops and Roses."
Remaking evergreens in a contemporary way was a challenge, 83-year-old Alpert says of the new album, coming in the fall. "I didn't want to step on the toes of these records that we did. We had a lot of success with that project. I can't necessarily make it better, but I can make it equally fun to listen to."
The album comes after a busy 2017 for Alpert. In the last two years, he released "Human Nature" (2016), "Music Volume 1" (2017) and "The Christmas Wish" (2017).
"Music Volume 1" includes his twists on timeless tunes such as "Imagine," "Unforgettable" and "Cheek to Cheek," along with "Flamingo," a new song.
"When I hear a song I like, a melody I like, I try to do it in a way that hasn't been done before so you hear a fresh version of a familiar song," Alpert says. "That's one of the things I always think about. This might sound corny, but I don't make music for other people. I make music for myself. If it's fun for me to play and fun for me to listen to, I feel other people may feel the same way."
In deciding what songs to include on the new album, he first looks for strong melodies.
"That's why a lot of artists look for melodies written in the '30s and '40s," he says. "For me as an instrumental artist, melody is what attracts me." "All art is about a feeling. Once I tried to play a song just because I thought it was a hit, and I dropped it."
Not on the album is Alpert's new version of "What a Wonderful World." Proceeds from downloads of the song will go to the Louis Armstrong Educational Foundation. Armstrong originally recorded the song in 1967.
Alpert says he did the song because he loved Armstrong.
"I played with him, and he was a magnificent human and wonderful musician," he says. "His personality and essence came right through on the horn. What you heard was pure. A lot of people have a wonderful way of playing but have a negative personality.
"I did this because of something that happened with Louis when he made the song. He was asked, 'What do you mean it's a wonderful world? What about war? Pollution?' Louis answered the question, and I incorporated that right in the front of the song. I did that in tribute to him."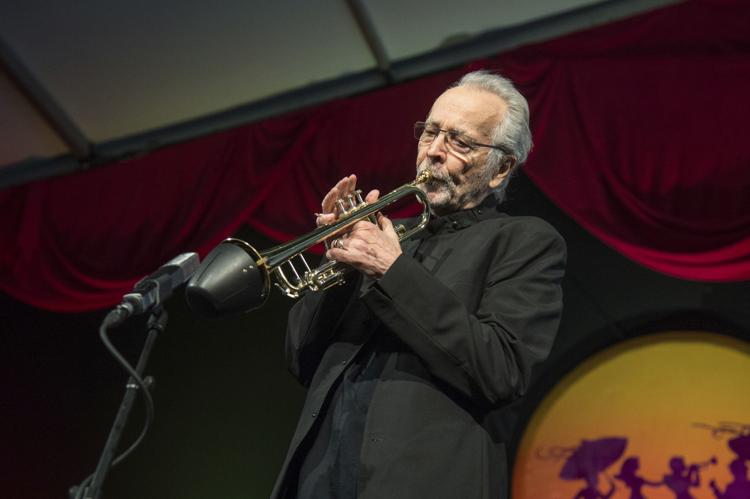 Alpert will give his fans some of this and more Sunday at the Grandel. He'll perform with vocalist Lani Hall, his wife of 44 years, and his band that has been with him for 12 years.
The set will include standards, Beatles songs, Tijuana Brass, Brazil '66 (Hall was a member) and more.
"It's very transparent, of the moment and honest," Alpert says of the show. "I play the songs we like to play. A lot of it is spontaneous. When you're a jazz musician, everything you do is a surprise. It's different every night."
There will also be a Q&A segment; he says fans most frequently ask questions about the Tijuana Brass, who his favorite trumpet player is and what advice he has for children who want to pursue music.
In addition to the music, paintings and sculptures by Alpert will be on display at the Grandel on Saturday. The exhibition, free and open to the public, is curated by Chip Tom of the Heather James Gallery.
Alpert has been painting for 48 years and sculpting for 35 years. Though most people know Albert as a musician, his visual art means as much to him.
"I'm hooked on playing the horn," he says. "It's been so good to me for so many years. As a musician, you never get to where you wanna go on your instrument. Dizzy Gillespie was a friend. He would say the closer you get, the further it looks. You never get there. The pursuit is the fun part.
"When I'm playing the horn, that's all that's happening. It's just about blowing the horn. When I'm painting, it's just about painting."
He's dedicating a bronze statue of a trumpet player ("not necessarily me," he says) to the venue.
"When I try to sculpt, especially something realistic like a trumpet player, I like to give people the feeling of what it's like to play. It's not anybody. It's just the feeling of playing jazz."
What Herb Alpert and Lani Hall • When 7 p.m. Sunday (art on view 11 a.m.-8 p.m. Saturday; free) • Where The Grandel, 3610 Grandel Square • How much Sold out • More info 314-534-1111; metrotix.com